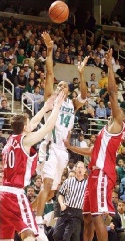 San Fran Here I Come!!
Charlie has been traded to the Warriors! Watch for updates as he gives it his all for the Warriors!
Shout out to all the @warriors fans out there. I'm looking forward to giving it my all for u guys. See you soon.
Defense Continues!
Charlie may be one of the most under noticed players in the NBA! The defensive disruption over Dwayne Wade of the Miami Heat helped the Bucks capture 2 victories over the Heat!
Take notice! Charlie is for real!
In my opinion - Charlie is an example of the type of player that championship teams are built around!
-Basketball Fanatic (2/2/2010)
"Charlie Bell goes toe to toe against Kobe!"
Sunday's game was an incredible example of the power that a kid with basketball in his heart, who grew up in the playgrounds of Flint has against an NBA superstar! Even though the scoreboard may not have reflected the dedication that Charlie had while going toe to toe again Kobe, it is clear through his persistence that he gave Kobe a run for his money!
It was clear that Kobe was given a run for his money as the coaches pulled Kobe out to "cool down" after it appears that heated words were exchanged, and he was feverishly looking for help from the refs.
I'm definitely looking forward to a rematch between this homegrown basketball star and Kobe.
-Basketball Fanatic (1/11/2010)
Follow Charlie's game action!
Turkey Giveaway - Charlie and Greg Jennings of the Green Bay Packers will be giving away 300 turkeys Friday! Follow Charlie on Twitter!
Nov 14, 2009 - Bucks v. Warriors - Charlie hit 2 foul shots in the last 20 seconds, along with Jennings matching that with 2 foul shots in the last 20 also. - Read more at the JSOnline.com
Nov 11, 2009 - Bucks v. Denver - Charlie had 6 rebounds in the Bucks' 108-102 victory over Denver… - Read more at the JSOnline.com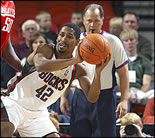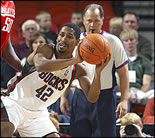 Born and raised in Flint, Michigan, Charlie Bell has grown through the ranks from high school basketball and championship collegiate courts to the Italian and Spanish Leagues and the NBA. Charlie grew up surrounded by basketball and community, and has embraced his roots.
Today, Charlie is #42 for the Milwaukee Bucks. During his college career, Charlie led Michigan State University for 2 NCAA Championship rings out of 3 NCAA Final Four appearances.

Do you want to see what an NBA player does to stay active in the community?!? Check out Charlie's webisodes of Hey Charlie, Do My Job! here.
What kinda of jobs has Charlie done? What kinda jobs does Charlie do? Charlie has served as an interior designer, drive-thru attendant and more. Be sure to check out all of his webisodes!

02.10.10 | Kenya and I are proud to be featured on E! True Hollywood Story: NBA Wives. Read the Story here…
09.07.08 | My wife and I recently traveled to Africa in September 2008 to take part in the NBA's Basketball Without Borders program.